Raj Brar | Biography | Family | Career | Wife | Son | Daughter | Struggle Story | Death
Raj Brar: Hello friends, today I am going to tell a legendary singer, actor, lyricist, and music director. The name of the person is Raj Brar. As we know very well that Raj Brar is no more. But his friends always request me to tell them about the life of Raj Brar.
So, now I am going to write about the whole life, family, struggle, and career of Raj Brar. Moreover, I will also tell you how he faced death. Let's start Raj Brar Biography:
Before starting I request you that if you want to know about your favorite star, you must subscribe to my newsletter.
Raj Brar Personal Life:
Raj was born on 3 January 1969 in a small village Mallke, Moga, Punjab, India. He was born in a middle-class Sikh family.
His mother's name is Dhyaan Kaur and his father's name is Pishora Singh Brar.
In addition, he has a younger brother (Jagtar Brar) and a younger sister. His wife's name is Baljinder Kaur. Moreover, he has two children, one is a boy (Joshnoor Singh Brar) and the other is a girl (Switaz Brar).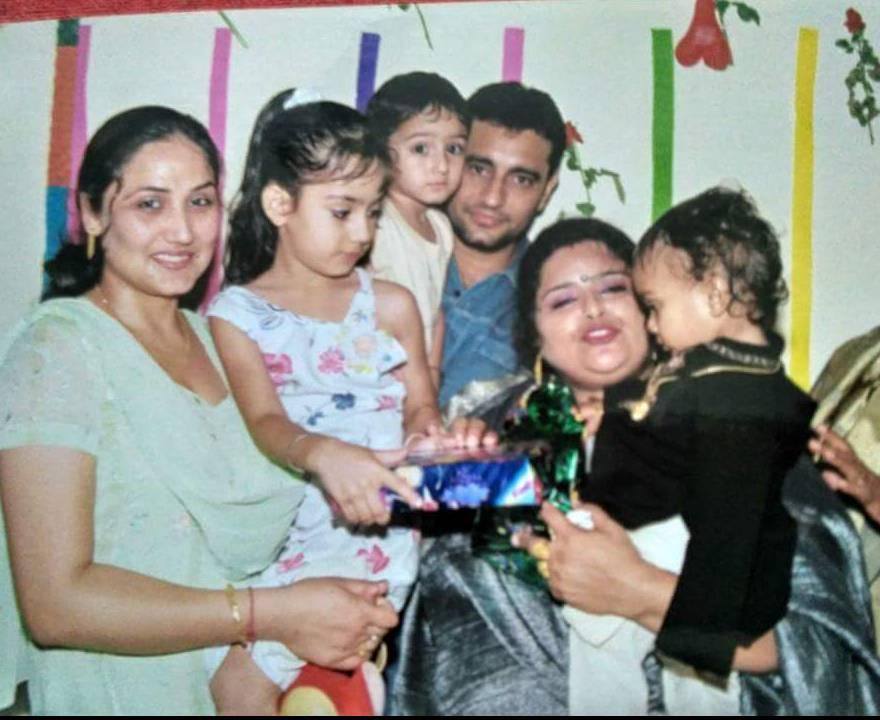 In fact, his real name is Rajbinder Singh Brar. However, when he entered in Punjabi Film Industry and Music Industry, he changed his name from Rajbinder Singh Brar to Raj Brar.
Now he is living with his mother, wife, son, and daughter. Because his father was dead when he was a small child.
Education:
After completing his schooling, he got admission in Brijindra College, Faridkot, Punjab, India. In this college, he completed his graduation. Besides, he loved singing since his childhood. Additionally, he loved writing since his childhood.
As well as, during school and college, he performed in all cultural activities.
Career:
Moreover, as a lyricist, he gave several songs to many singers.
As a result, his song "Pijj Gyi Kurti Lal Pasene Nal Kude". Harbhajan Maan Sang this song. Moreover, his next song "Vadaiyaan Ji Vaddaiyaan" became also so popular. Again Harbhajan Maan sang this song.
After that many famous singers started to take songs from Raj. Fortunately, his all songs became a super-duper hit.
Further, Surjit Bindrakhia, Kuldeep Manak, Inderjeet Nikku, Sardool Sikander, hans Raj Hans, Gill Hardeep, Satwinder Bitti, and Major Rajasthani sang his songs.
If we talk about as a producer, Raj Brar produced many singers such as Surjit Bullar, Balkar Ankhila, Gurwinder Brar and so on.
Raj Brar Song:
Jatt
Tractor
Sarpanchi
Badnaam
Khat
Sharab
Sada Fikar Kari Na
Green Card
Satt Laggi ae
Husan
Allarh Pune Ch
Jatt Sharabi
Dil Di Rani
Naag Di Bacchi
Jee Karda
Chandigarh De Najareyaan Ne Patteya
Heth Pullan De
Masterji
Jwani Teri Rangli
Dudh Warge Darshan
Bandook Vangu Sambh sambh ke
Teri Yaad De Sahare
Kahda Ve Dilasa
Bejaan Haan Main Yaaro
Sade Waari Rang Mukeya
Nain Bandookaan
Pehli Uddi Furr
Teke Tutt Gaye
Surma
 Jhanjraan
Raj Brar Lakk Hille Majajan Da:
Raj hit son is "Lakk Hille Majajan Da". This song became a super-duper hit song. This song broke all records. You must watch this evergreen song by clicking on the below video.
Raj Brar Green Card:
This song became a super hit song in 2018. This song made an evergreen song. You must watch the whole song below:
Read Also:
Vinaypal Butter | Biography | Family | Struggle Story | Father | Mother | Wife | Children | Lifestyle
Movies:
Along with songs, Brar also wanted to become famous in the film industry. As a result, in 2010, he released his first Punjabi movie "Jawani Zindabaad". so, everyone liked this movie very much.
In conclusion, this movie became a super hit movie.
Raj Brar Biography
Awards:
Raj got many awards. He got PTC Best Folk Pop Music Award for his album "Rebirth" in 2009. Moreover, Raj Brar also had a company named "The Team Music Entertaining company Recording".
This company is running very successfully, In addition, this company launched many super hit singers.
Hobbies:
Brar was very fond of writing and singing. His favorite Punjabi singers were Kuldeep Manak, Mohamad Sadeeq, and Gurdas Maan.
Raj Brar Death:
As we know that Raj does not alive. Now I am going to tell you how he faced death? In fact, he died because of liver failure. Before death, he had not any problem. However, before death, he faced a minute liver problem, but doctors said that it was no big deal.
Finally, again he faced a liver problem and died in Mohali's Hospital. He died on 31 December 2016. This was very bad for the Punjabi music industry, fans, and family of Raj Brar.
Conclusion:
In conclusion, We can say that Raj Brar was a very good human being along with a good singer, writer, actor, and music director.
I hope you enjoyed the post. If you want to know about your favorite star, please subscribe to my newsletter. So, I will come in my next post.
Stay Tuned Stay Blessed.
Thanks.