Sidhu Moose Wala | Biography | Family | Struggle Story | Interview | Career | Wife
Sidhu Moose Wala Biography: Hello Friends, today I am going to discuss the famous Punjabi Superstar Life Story. The name of this personality is Sidhu Moose Wala. He is also known as 5911 jatt. Because his "Dhakka" song became very popular. Thus he is known as 5911 Jatt.
In these days, Sidhu Moose Wala is updating regularly with his new super hit songs. So, today I am going to tell you about the life, struggle, career, and family of Sidhu Saab. I will also tell you how Sidhu Moose Wala became a superstar?
So stay tuned to read the whole Sidhu Moose Wala Biography. Moreover, if you did not subscribe to my newsletter yet. So please subscribe to my newsletter to read the biography of your favorite stars. Now let's Start.
Sidhu Moose Wala Personal Life:
The real name of the Sidhu is Subhdeep Singh Sidhu. He was born on 11 June 1993 in a small village Moosa, Distt. Mansa, Punjab, India. His mother's name is Charan Kaur and his father's name is Bhola Singh.
Besides, he was born in the middle-class jatt Sikh family. Moreover, Sidhu loved singing since his childhood.
Education:
Moose Wala completed his schooling from SVM school Moosa, Mansa, Punjab, India. During school time he always participated in singing activities in cultural programs.
Besides, his singing is too good. Therefore, not only students but all teachers also praised his singing.
In fact, Sidhu Saab started singing, when he was studying in the fifth class.
After completed his schooling, Sidhu wanted to become an Engineer. Hence, he got admission in Guru Nanak Dev Engineering College, Ludhiana. Here he completed his B.Tech in Electrical Engineering.
During engineering, he always took part in all cultural activities. Thus, all students and college professors always praised his singing.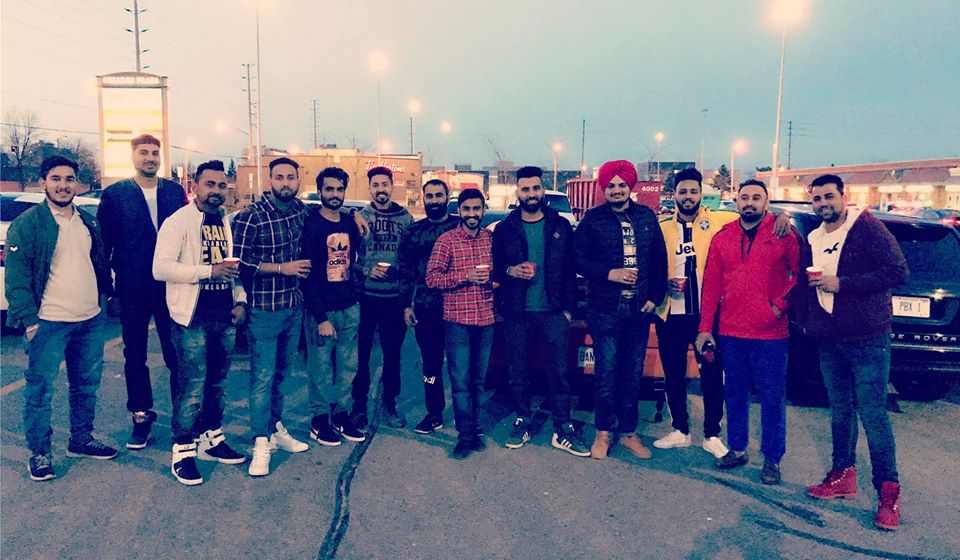 Struggle Story:
Further, he thought to release his single track. But, he did not write a song at that time. Because he was not a lyricist. Hence, he started to find out a good lyricist who can write songs for him (Sidhu Moose Wala). However, he faced several difficulties.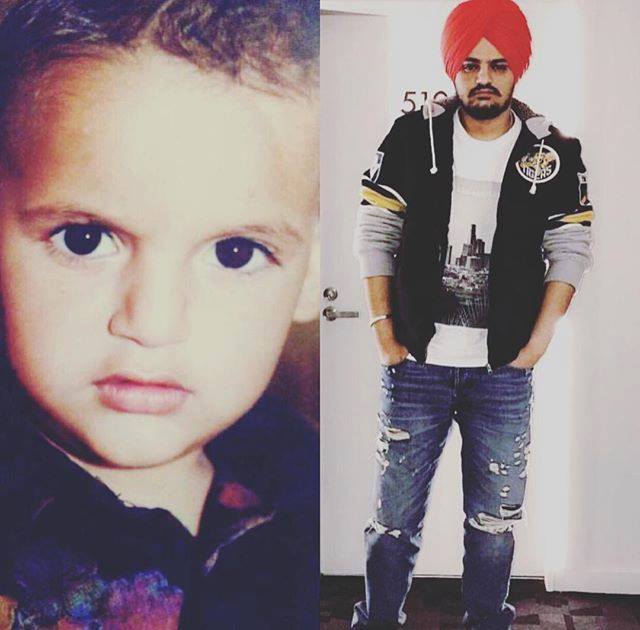 For Example: when he called the famous lyricist. The lyricist wanted to take too much money to give a single song.
Unfortunately, Sidhu had not too much money to take a single song. As a result, Sidhu felt very bad.
Further, in 2015, one day he contacted a famous song-writer. The song-writer said, "Sidhu you will come to my village. Then I will give you the song."
Finally, Sidhu went to his village. At that time, it was raining heavily. After reaching his village, Sidhu called to the songwriter. Sidhu said' " Sir I have reached your village and I stand on a bus stop." But the songwriter replied, "Now It is raining heavily. So you should go back."
After listening to this, Moose Wala felt very bad and he came back to his college. Then he promised himself " I will never achieve songs from the lyricists. I will write songs for myself."
Then Sidhu did hard work for writing the songs. Thus, Sidhu took 2 years to become a great songwriter. After a long time of hard work, Sidhu started writing very well.
Career:
In 2016, Ninja who is a famous Punjabi singer sang a song which is penned by Sidhu. The name of the song was a "license". In conclusion, this song broke all records and became a super-duper hit. After that Moose Wala never looked back. Then, he penned several songs for many famous singers.
Furthermore, when Sidhu completed his degree, he went to Canada. Then he started singing. Moreover, he also wrote songs for himself.
After facing too much struggle, he released his first song "G Vegan". This song made several records. As well as this song became a super-duper hit. As a result, Sidhu became a Superstar in a single night.
After that Sidhu Moose Wala released many songs.
Especially, his song AK 47 became very popular. Even he became famous in Hollywood. In addition, many Hollywood singers played roles in this song video. Thus, this song is liked all over the world.
Sidhu Moose Wala Biography



Sidhu Moose Wala All Song:
So High
Sone Lagde
Legend
Tochan
Famous
Jatti Jeone Morr Wargi
Jatt Da Muqabala
Dark Love
Just Listen
East Side Flow
Devil
Dhakka
B-Town
Forget about it
Dollar
Death Route
Sidhu's Anthem
Badfella
Mafia Style
Warning Shots
 AK 47
Chosen
Outlaw
Selfmade
Issajatt
Dawood
Hathyar
Cut Off
Trend
Dhakka
I'm Better Now
Along with all songs, his recent song "Dhakka" made several records. So, friends, Moose Wala is a great singer who is so popular not only in Punjab but all over the world also.
Moreover, many famous superstars are big fans of Moose Wala. Even, Bollywood Superstar Ranveer Singh is a big fan of Sidhu. Ranveer Singh said that he often listens to Sidhu's songs.
Usually, Ranveer Singh share stories of Sidhu on his social media accounts. Along with it, he always appreciates Sidhu Moose Wala singing.
Awards:
If we talk about Sidhu Moose Wala awards, it is very clear that Sidhu never sings to take awards. Because in an interview, Sidhu said that my fans are my awards. That is why he rarely attends the awards functions.
But still, recently, he got an award of Britt Asia Music Award. Sidhu Moose Wala felt very proud to take this award.
Latest Songs and Movies:
If we talk about Moose Wala's latest movie, so Sidhu Moose Wala is coming with his new movie "Yes I Am Student" in March 2020. This movie is completely based on Moose Wala's life.
Moreover, in the same year, he is coming with his new album which includes 12 or 13 songs.
Read Also:
Sidhu Moose Wala Film | Yes I Am Student Poster | Releasing Date | Trailer | Gill Raunta | Review
Wife:
If we talk about Sidhu's marital status. So he not married yet. He is unmarried. Hence, he always says that when he will get mingle, he will tell you. In addition, he also says that he will give a grand party of his marriage.
So, friends, this is a Sidhu Moose Wala Biography. Hope you like it. If you want to read your favorite stars biography, so please subscribe to my newsletter.
So I will come in my next post.
So Stay Tuned Stay Blessed,
Thanks.