Actor Irrfan Khan Rare Disease | Biography | Family | Wife | Health
Actor Irrfan Khan Rare Disease: Bollywood Actor Irrfan Khan suffering from Rare Disease.
Meaning Of Actor Irrfan Khan Rare Disease:
A Rare Disease is any Disease that affects a small percentage of the population. Also, We can say treatment for this type of diseases is very limited or minimal.
On Monday, 5th March 2018 Bollywood Actor Sahabzade Irfan Ali Khan did a tweet and told his fans about his disease. In his tweet, he wrote he is suffering from a rare disease from last fifteen days. Because of this Disease, his life has totally changed and become a suspense story.
Also, He has asked his fans and audience not to speculate on his condition. Moreover, He adds that he would share more when "further investigations come with a conclusive diagnosis". He requested his fans, Please do wish the best for me.
You Can Also Read the below Tweet that was posted by Irrfan Khan on Monday.
— Irrfan (@irrfank) March 5, 2018

Irrfan Khan Biography: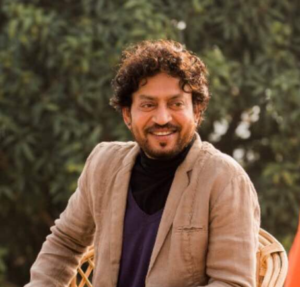 Irrfan Khan Biography: Sahabzade Irfan Ali Khan is a Bollywood Actor. Irffan was born on 7 January 1967 in Jaipur, Rajasthan, India. His mother Begum was from the Tonk Hakim family, and Irrfan's father, the late Jagirdar, was from the Khajuriya village near the Tonk district and ran a tire business.
Irrfan Khan got married to Sutapa Sikdar in 1995 and he has two children.
Personal Information:
Real Name: Sahabzade Irfan Ali Khan
Dob: 7 January 1967
Birth Place: Jaipur, Rajasthan, India
Stage or Artist Name: Irrfan Khan or Irrfan
Occupation: Film actor and Producer
Years Active: 1988 – Present
Wife Name: Sutapa Sikdar
Children: 2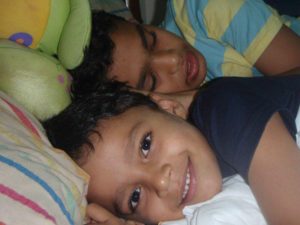 Awards: Padma Shri in 2011
Also Read:
Irrfan Khan Qualification: 
He was studying for his MA degree when he earned a scholarship to study at National School of Drama (NSD) in New Delhi in 1984. Then He Completed his Study from NSD and Moved to Mumbai for making his career in Bollywood Industry.
Irrfan Khan Filmy Career:
Actor Irrfan Khan's Career was Started in 1988 and his debut film was Salaam Bombay.
He Has worked in more than 100 Bollywood and Hollywood Films and many TV Serials. Irrfan Khan received the Padma Shri in 2011, India's fourth highest civilian honour for his contribution to the field of arts.
Moreover, Irfan Khan has Won National Film Award in 2013 for his leading role in Paan Singh Tomar, a biopic about a top athlete who becomes a bandit.
Conclusion:
That's all about Bollywood Superstar Irrfan Khan. We all should pray to God for Irrfan Khan's Good health. We hope Irrfan will recover very soon from this Rare Disease. 
Irrfan Khan is a gem of Bollywood Industry. We wish he lives long. If you are a Fan of Irrfan Khan and you want Irrfan Khan Always stay Healthy. Please write in Comment "God Bless You Irrfan".
I hope you Like this post. If You like, please share with friends, colleagues and family. If you have any question regarding this post. You can comment or send me a message on our Facebook Page Bolly Holly Baba. I will try to answer your question as soon as possible.
Thanks For Reading this Post.