Shehnaz Kaur Gill Biography | Bigg Boss 13 | Family | Career | Personal Life | Education | Controversies
Shehnaz Kaur Gill Biography: Shehnaz Kaur is an Indian Actress, Model, Dancer, and Singer. Actually, she got popularity through the Punjabi song name "Majhe Di Jatti". She is looking so beautiful and cute.
Now, she entered the reality show Bigg Boss 13. Therefore, she is not popular in Punjab But also in Bollywood. Moreover, she has millions of followers on her Instagram account.
Watch Shehnaz Kaur Gill Biography:
Bigg Boss 13 Contestants Biodata (Shehnaz Kaur Gill):
Date of Birth  –  27 January 1993
Religion- Sikh
Nationality  –  Indian
Mother Name  –  Not Known
Father Name  –  Santokh Singh Sukh
Brother Name  -Shehbaz Badesha
Marital Status  – Unmarried
Height –  5'5"Inches
Weight  –  57kg
Eye Colour  –  Dark Brown
Hair Colour  –  Black
Shehnaz Kaur Gill Personal Life:
Shehnaz Gill was born on 27 January 1993 in Chandigarh, India. Actually she belongs to a middle-class Punjabi Sikh family. Her father's name is Santokh Singh Sukh and her brother's name is Shehbaz Badesha. Shehnaz always says that she is very close to her family.
Besides, she is single. Usually, she says that she does not want a relationship in the future. Because she wants to totally focus on her career. In spite of a lot of male friends, she never thinks of make relation with anyone.
Furthermore, she is also known as Katrina Kaff of Punjab. Besides, she is also known as Sana.
Shehnaz Kaur Gill Education:
Shehnaz Gill completed her schooling from Chandigarh. But she did her graduation from Lovely University, Jalandhar, Punjab. Actually she did not have an interest in the study. Usually, she went for bunks during lectures time. Hence, she always sat at the cafe in the college.
But she liked modeling since her childhood. Thus, she always participated in modeling during college time.
Read Also:
Shehnaz Kaur Gill Career:
Shehnaz started her modeling career in 2015.  This year she was first seen in Gurvinder Brar's Punjabi music video of 'Shiv Di Kitaab'. In this video, she was looking so cute, innocent and attractive.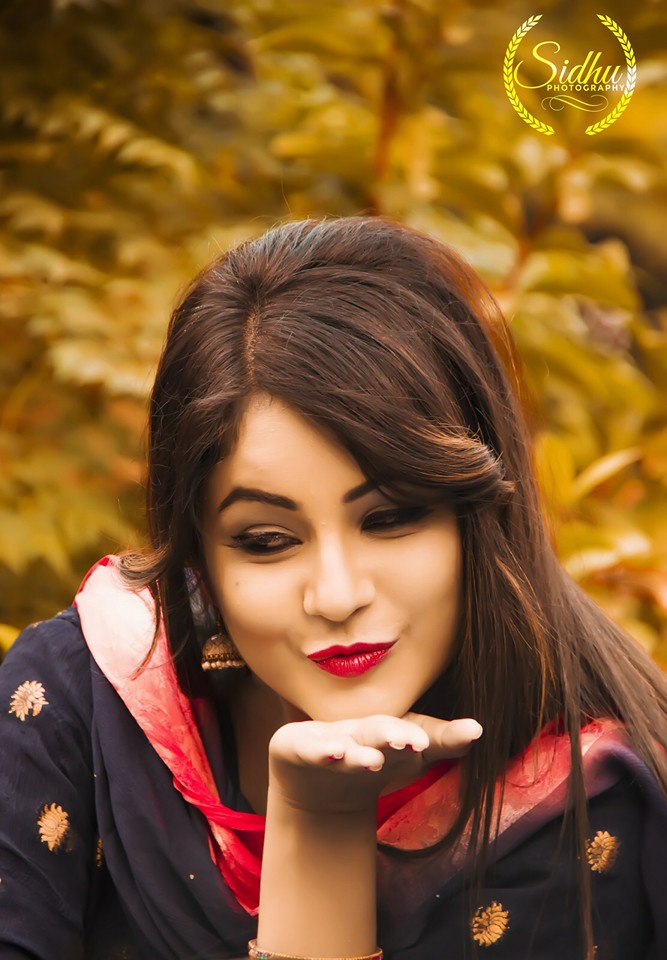 Then in 2016, she came to Kanwar Chahal's song named "Majhe Di Jatti". After this song, she became famous all around.
Moreover, she also worked in many other popular music videos. Such as
Yeah Baby
Lakh Laahnta
Yaari
Satrangi Title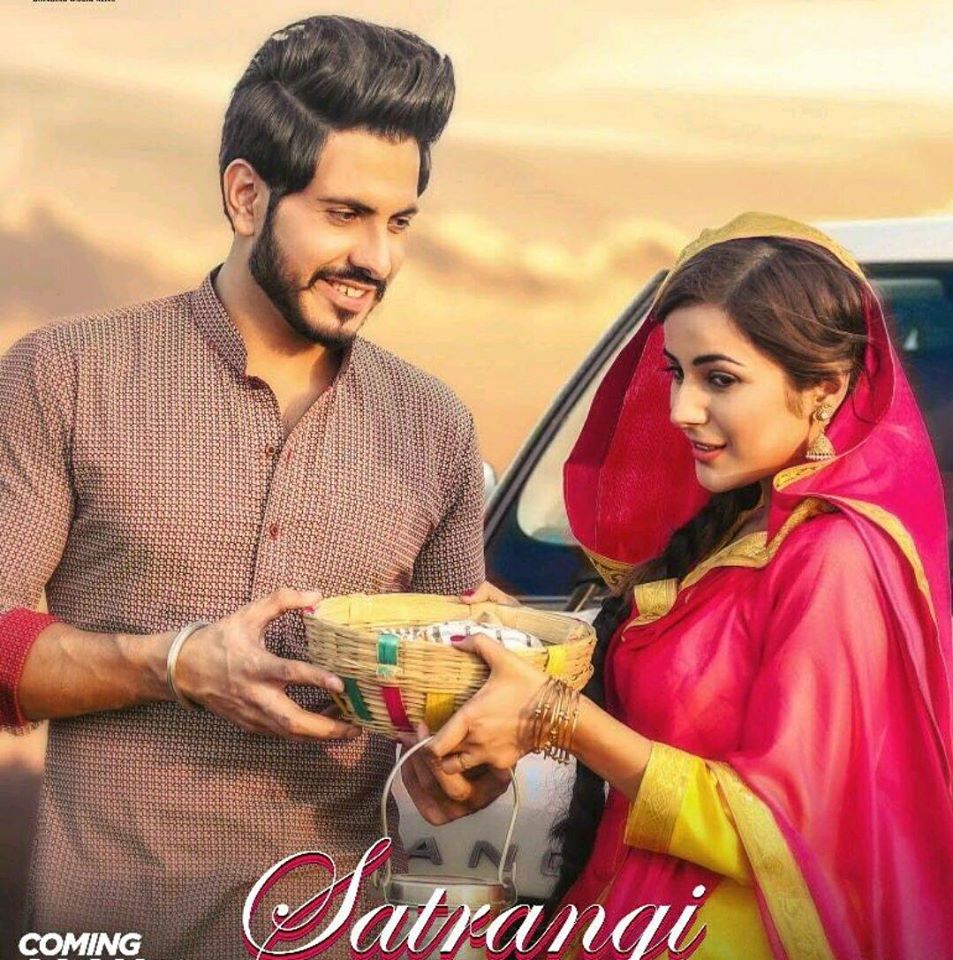 Along with modeling, she also sang many songs. Such as Sarpanch, Burberry and so on.
Finally, in 2019, she entered the film Industry. Hence, she made her acting debut with Punjabi movie "Kala Shah Kala". Here she worked along with Sargun Mehta, Binnu Dhillon, and Jordon Sandhu.
Now, Shehnaz has entered the reality show Bigg Boss 13 in 2019.
Recently, her song Veham was released. This song was released after her entry to Bigg Boss 13.
As well as this song has crossed 22 million views on YouTube.
Bigg Boss 13 Contestants Sana:
In 2019, she entered in the popular reality show "Bigg Boss 13" along with many big celebrities. When she entered the Bigg Boss' house, she wore white Salwar Suits. In addition, she attracted everyone. Along with the audience, all contestants especially Paras Chhabra called "wow" to see her.
Further, she is a very entertaining contestant in the house. Initially, she made a strong bonding with Paras Chhabra in the house.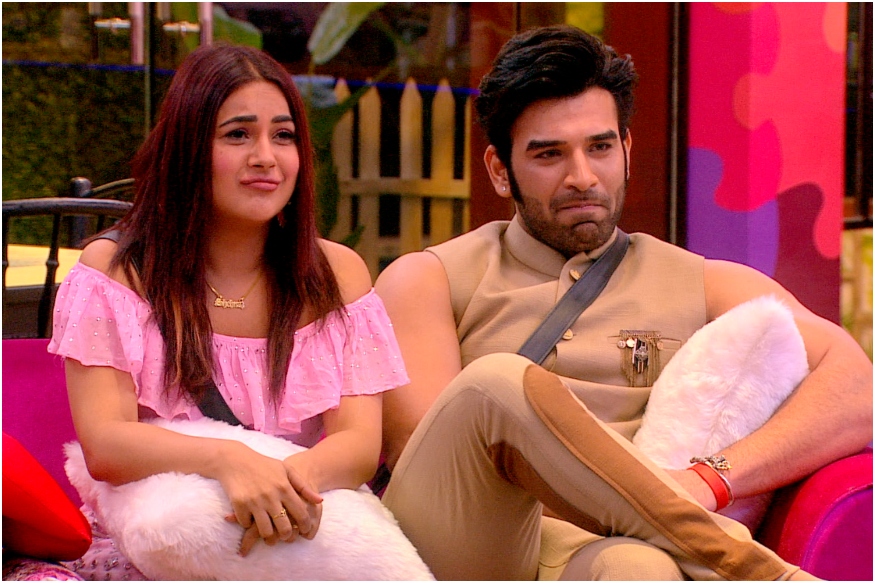 But after spending some days, she left paras and got close to the Siddharth Shukla. Now, they are in a relationship in the house.
Sometimes Shehnaz becomes aggressive towards, Paras, Arti, Asim, and Mahira. But I think that she wants the attention of everyone.
Moreover, she felt so uncomfortable, when Himanshi entered the Bigg Boss house.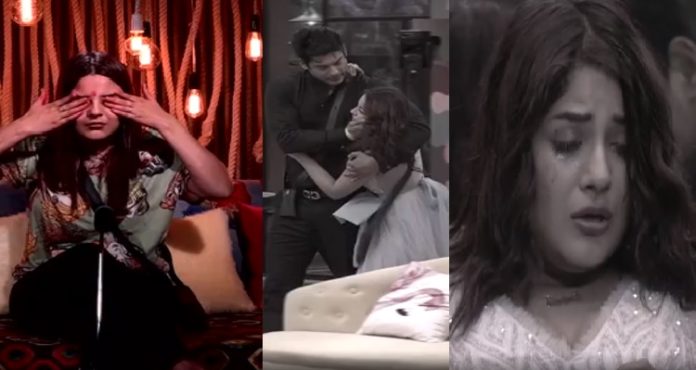 Further, Bigg Boss gave a task to all contestants. The task was "Shehnaz Ki Shaadi". In this task, Shehnaz chose her life partner. So according to the task which would be the winning team, that would be accepted for captaincy.
Finally, Shehnaz chose Paras' team. The show is going on.
Shehnaz Kaur Gill and Himanshi Khurana Controversy:
In 2019, Shehnaz Gill started a fight with Himanshi Khurana. The main reason behind it that Shehnaz said in an interview that she did not like the Himanshi Khurana's song "I Like It". Thus, this interview's video became viral.
When Himanshi watched it, she got angry. After that Shehnaz came on Instagram live and abused Himanshi. In conclusion, Himanshi also abused Shehnaz on social media.
Himanshi said that Shehnaz was living in relationships with many guys. Further, Shehnaz responded to Himanshi by singing a song, "Bhuddi Godi Lal Lagam".
Shehnaz Gill Leads in Bigg Boss:
As we know that Bigg Boss season has been extended for 5 weeks. Then Salman Khan and other contestants announced that Shehnaz Gill is leading in the Bigg Boss 13. Moreover, Shehnaz Gill is a strong contestant.
So according to their decision, Shehnaz Gill has been saved till the upcoming one week.
Shehnaz and Vishal Fight For Luxury Things:
On day 67, all the contestants are sleeping in the afternoon. Even the Bigg Boss' alarm is ringing.  However, Siddharth Shukla tries to wake them up. But they not react and sleep continuously. They say that Siddharth did not give back the luxury things. Meanwhile, Shehnaz blames to the Vishal and Rashami. Shehnaz said, "All things are happening in this house just because of both of you. We won the luxury task. You theft it and now groceries are not entering in the house. You both are stupid people."
Shehnaz says he loves Paras Chhabra:
Paras Chhabra again ruin the task. He does several unfain things during the task. As a result, all contestants become aggressive and break the rules of the task. Finally, Paras gets eliminated from the house.
In conclusion, Shehnaz cries badly. When Asim asks, "Why are you crying?" Shehnaz says, " I love Paras. I never want he goes out of the house. Then Asim consoles him.
Shehnaz Cry When Siddharth Eliminated:
On day 72, Bigg Boss ordered the Siddharth Shukla for leaving the house immediately. In conclusion, Shehnaz cries badly. While Siddharth Shukla does not eliminate the house. Bigg Boss says him to stay in the secret room. Along with it, Paras Chhabra also stays with Siddharth. Hence, they get a chance to visual the Bigg Boss 13 show Live.
On the Shehnaz is feeling so uncomfortable without Siddharth. She is crying continuously. Moreover, other contestants do not talk with Shehnaz and Mahira.
Shehnaz Loves Paras:
Bigg Boss gives the captaincy task. Meanwhile, Siddharth's team wants to make a captain to Mahira Sharma. However, Shehnaz gets angry. She says, "I want to become a captain of the house".
Meanwhile, she also says to Paras, "I Love You." She accepts that she loves Paras in front of all contestants.
Finally, it is the end of the post. Hope you enjoy.
Stay tuned stay blessed,
Thanks.