Rishabh Pant was born on 4th October 1997 in Roorkee, Uttarakhand, India.
His full name is Rishabh Rajendra Pant. We will check out the life overview of Rishab in this Rishabh Pant biography.
Rishabh pant biography – Fastest Century
He is an Indian cricketer who plays for India National Cricket Team and Delhi. He plays as a Wicket-keeper batsman.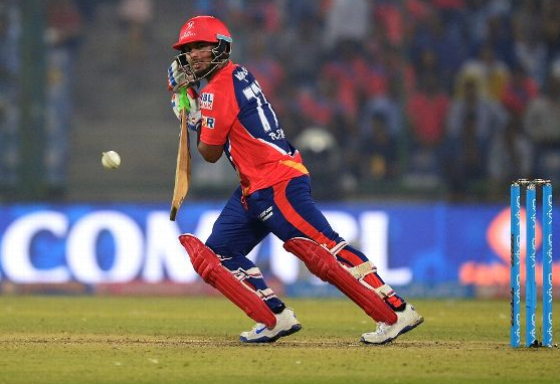 International career
He gave his first test debut on 18th August 2018 held in England.
He also debuted in T201 on 1st February 2017 in England.
Pant last appeared in T201 on 8th March 2018 in Bangladesh.
Domestic career
He is playing for India since 2015 in Delhi.
He is also a player in DelhiDaredevils, currently in Delhi.
On 8 November 2016, Pant scored the fastest century in the Ranji Trophy, from just 48 balls in Delhi's match against Jharkhand.
He was named Delhi's captain for 2016-17 Vijay Hazare Trophy.
Rishab Pant took over Gautam Gambhir, who led Delhi to the final last season.
Pant scored the second-fastest century in a Twenty20 match, making 100 from 32 balls in Zonal T20 league between Delhi and Himachal Pradesh.
Indian Premier League career
Rishabh Pant was bought for Rs 1.9 crore by Delhi Daredevils on 6th February 2016.
He scored a century for India U-19 in the World Cup, guiding Into the semi-finals.
Pant made 69 goals from 40 balls to help Delhi to an eight-wicket victory over Gujurat Lions.
He made his maiden IPL half-century off 25 balls.
In 2017, he scored 97 runs in 43 balls against the same team in Delhi on 4th May.
During the tournament in February 1st, 2016, Pant hit an 18-ball fifty, the fastest at this level.
In December 2015 he was named in India's squad for the 2016 Under-19 Cricket World cup
Success
He grabbed the spotlight at first class of his match and already have thousands of fans across India.
His maiden Test century was against England.
One of the fastest hundreds by an Indian batsman in domestic first-class cricket, Pant already have gained a lot of fame in this short span.
Thereafter, he was named in India's squad for a limited-overs tour to the West Indies in June 2017.
He was named in India's Test squad for the series against England in July 2018.
Moreover, he became the first batsman to get off the mark in Test cricket with a six.
The following month, he was named in India's One Day International (ODI) squad for their series against the West Indies.
This young champ has become everyone's favorite in a short period and rightly so!
Do you love him as much as we do? 
Tell us in the comment section below.